Welcome to the Ficklin Lab
People
The Ficklin Lab comprises full time technical and research staff, postdocs, graduate students and undergraduate students. Current members of the Ficklin Lab are listed below in alphabetical order.
Tyler Biggs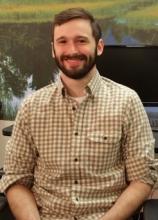 Focus Areas
Python development for Pynome, and workflow development of massive gene co-expression network construction with SciDAS project. High Performance Computing,   Ph.D. in Organic Chemistry
Josh Burns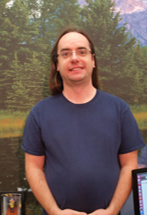 Stephen Ficklin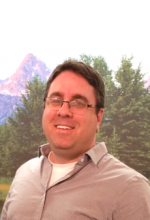 Focus Areas
PI of the Ficklin Lab.  Research interests include Systems Genetics, Genomics, Bioinformatics, Computational Biology, Genomics database development via Tripal and  Cyberinfrastructure development to support large data with Tripal.
John Hadish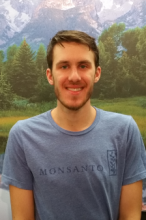 Focus Areas
Development of improved computational methods towards network annotation of condition-specific molecular function
Matt McGowan
Focus Areas
Noise reduction strategies, Network & GWAS integration, condition-specific subnetworks.  Works in both the Ficklin and Zhang labs.
Sai Oruganti Sai Prakash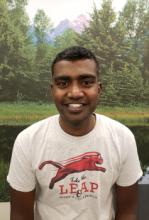 Focus Areas
Top-down metabolic networks construction for identification of condition-specific interactions and integration with gene expression data.
Shawna Spoor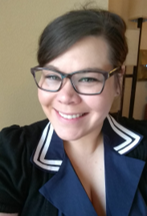 Focus Areas
Works on the Tripal v3 and the Tripal Gateway Project, including development and outreach.  Highly experienced Drupal developer.
Connor Wytko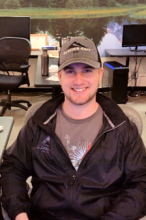 Publications
The Ficklin Lab in the Department of Horticulture at WSU began in July of 2015. The following is a list of peer-reviewed publications with lab members as primary or as co-author since 2015.
Software
The Ficklin lab actively develops software that implements new approaches for Systems Genetics and the Tripal database platform. A list of these software packages is provided below.
---
ACE
The Accelerated Computational Engine (ACE) is a C++ library that provides a generic interface for construction of analytical tools.  It provides a common interface for GPU utilization, visualization using the Qt package, and multi-node execution using OpenMPI.   ACE provides an open file format for all output files that supports meta-data and provenance.  ACE was created as the base for KINC, but can be used for any scientific application.  
---
blend4php

blend4php is a PHP library that interacts directly with the Galaxy Project API.  This tools was developed for use by the Tripal Galaxy Module, but was designed to be independent to allow anyone with a PHP-based site to directly interact with workflows housed in Galaxy.  The blend4php package will allow a site to add, modify and launch workflows, view and download histories, create datasets and more.
---
KINC

The Knowledge Independent Network Construction (KINC) package generates gene co-expression networks using Pearson and Spearman and Mutual Information,  employs Random Matrix Theory (RMT) for automated network thresholding and optionally employs Gaussian Mixture Models (GMMs) to identify potential condition-specific gene expression.  KINC v3.0 is built off of the Accelerated Computing Engine (ACE)--another Ficklin Lab software product.
---
KINC.R

KINC.R is an R package that provides tools for examining and analyzing networks generated using KINC.  It provides dynamic visualization of gene pair-wise expression, networks and RMT thresholding, as well as module detection functions built off the Linked Communities approach.  KINC.R also provides quantitative and categorical analysis of network edges using sample annotations which can be used to identify condition-specific sub graphs.
---
Pynome

Pynome is a product of the NSF-funded SciDAS project  It is used to automate retrieval and preparation of whole genome sequences for a variety of Eukaryotic species.  Pynome integrates with iRODs to prepare large-scale genomic analyticsl workflows.
---
Tripal
Tripal is a toolkit for construction of online biological (genetics, genomics, breeding, etc), community database, and is a member of the GMOD family of tools. Tripal v3 provides by default integration with the GMOD Chado database.   Tripal is used by species and clade genome databases all over the world and boasts an active distributed community of open-source developers.
---
Tripal Galaxy Module

The Tripal Galaxy Module is an extension module for Tripal that integrates a Tripal-based site with the Galaxy Workflow tool.  It allows a site to provide workflows to end-users and for site developers to use Galaxy workflows to power computation of complex analytical tools.
---
Tripal Network Module

The Tripal Network Module serves as an extension to Tripal and provides data management and visualization for biological networks stored in Tripal. 
Introduction to Data Science
This course offers an introduction to the skills needed for data analysis and is intended for life science students with limited programming, scripting or data analytics experience.   Topics covered include:
Introduction to Python programming

Python numeric methods and visualziation

Data wrangling

Data cleaning
Data visualization
Intro to machine learning
High performance computing
Scientific workflow development
Software installation
Relational databases
Semesters Taught:
Hort 503 (Advanced Topics), Section 1 Spring 2018
Introduction to Systems Biology
This course offers an introduction to approaches for modeling and analysis for systems biology.  Topics include
Review of gene, protein, metabolic, and signaling systems
Methods for modeling biological systems
UNIX Basics
High Performance Computing (HPC) introduction
Graph theory for network modeling
Network visualization
Throughout the course students work towards the generation of gene co-expression networks from RNA-seq data they select for organisms and biological functions of their own interest.  These networks are constructed using HPC and existing bioinformatics tools.
Semesters Taught:
Hort 503 (Advanced Topics), Section 2 Fall 2017
Hort 503 (Advanced Topics), Section 2 Fall 2016
Join the Lab
Graduate Studies
Graduate degrees with an emphasis on Systems Genetics and Bioinformatics are available with the Ficklin lab through the Department of Horticulture and the Molecular Plant Sciences (MPS) program.  Both programs offer world-class graduate-level education.  Dr. Ficklin is currently looking for students interested in graduate research both at the M.S. (Horticulture) and Ph.D. levels (Horticulture and MPS).  Alternatively, students can be co-advised by Dr. Ficklin through the School of Electrical Engineering and Computer Science.  Please contact Dr. Ficklin  directly to express interest.
Undergraduate Research
Undergraduate research opportunities are available for motivated students with some background in computer programming.  If interested, please contact Dr. Ficklin directly.
Research Staff / Postdoctoral Researchers
The Ficklin lab offers full time employment as needed by funded projects for data scientists and software developers.  At times, positions are available for Research Associates (with a B.S. or M.S. degree and relevant experience) and Postoctoral Researchers. When available, these positions are posted online at WSU's career website. If you are looking to apply for an existing opening please use that site to apply.  If you would like to inquire about potential employment, please contact Dr. Ficklin directly.