Welcome to the Ficklin Lab
People
The Ficklin Lab comprises full time technical and research staff, postdocs, graduate students and undergraduate students. Current members of the Ficklin Lab are listed below in alphabetical order.
Tyler Biggs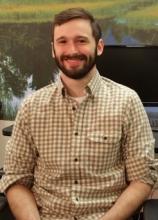 Focus Areas
Python development for Pynome, and workflow development of massive gene co-expression network construction with SciDAS project. High Performance Computing,   Ph.D. in Organic Chemistry
Josh Burns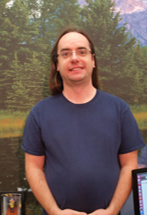 Stephen Ficklin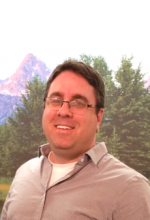 Focus Areas
PI of the Ficklin Lab.  Research interests include Systems Genetics, Genomics, Bioinformatics, Computational Biology, Genomics database development via Tripal and  Cyberinfrastructure development to support large data with Tripal.
John Hadish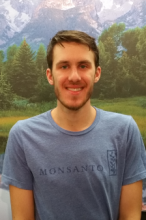 Focus Areas
Development of improved computational methods towards network annotation of condition-specific molecular function
Matt McGowan
Focus Areas
Noise reduction strategies, Network & GWAS integration, condition-specific subnetworks.  Works in both the Ficklin and Zhang labs.
Sai Oruganti Sai Prakash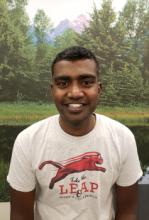 Focus Areas
Top-down metabolic networks construction for identification of condition-specific interactions and integration with gene expression data.
Shawna Spoor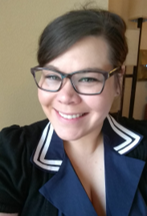 Focus Areas
Works on the Tripal v3 and the Tripal Gateway Project, including development and outreach.  Highly experienced Drupal developer.
Publications
The Ficklin Lab in the Department of Horticulture at WSU began in July of 2015. The following is a list of peer-reviewed publications with lab members as primary or as co-author since 2015.
Introduction to Data Science
This course offers an introduction to the skills needed for data analysis and is intended for life science students with limited programming, scripting or data analytics experience.   Topics covered include:
Introduction to Python programming

Python numeric methods and visualziation

Data wrangling

Data cleaning
Data visualization
Intro to machine learning
High performance computing
Scientific workflow development
Software installation
Relational databases
Semesters Taught:
Hort 503 (Advanced Topics), Section 1 Spring 2018
Introduction to Systems Biology
This course offers an introduction to approaches for modeling and analysis for systems biology.  Topics include
Review of gene, protein, metabolic, and signaling systems
Methods for modeling biological systems
UNIX Basics
High Performance Computing (HPC) introduction
Graph theory for network modeling
Network visualization
Throughout the course students work towards the generation of gene co-expression networks from RNA-seq data they select for organisms and biological functions of their own interest.  These networks are constructed using HPC and existing bioinformatics tools.
Semesters Taught:
Hort 503 (Advanced Topics), Section 2 Fall 2017
Hort 503 (Advanced Topics), Section 2 Fall 2016
Join the Lab
Graduate Studies
Graduate degrees with an emphasis on Systems Genetics and Bioinformatics are available with the Ficklin lab through the Department of Horticulture and the Molecular Plant Sciences (MPS) program.  Both programs offer world-class graduate-level education.  Dr. Ficklin is currently looking for students interested in graduate research both at the M.S. (Horticulture) and Ph.D. levels (Horticulture and MPS).  Alternatively, students can be co-advised by Dr. Ficklin through the School of Electrical Engineering and Computer Science.  Please contact Dr. Ficklin  directly to express interest.
Undergraduate Research
Undergraduate research opportunities are available for motivated students with some background in computer programming.  If interested, please contact Dr. Ficklin directly.
Research Staff / Postdoctoral Researchers
The Ficklin lab offers full time employment as needed by funded projects for data scientists and software developers.  At times, positions are available for Research Associates (with a B.S. or M.S. degree and relevant experience) and Postoctoral Researchers. When available, these positions are posted online at WSU's career website. If you are looking to apply for an existing opening please use that site to apply.  If you would like to inquire about potential employment, please contact Dr. Ficklin directly.